Here's an email conversation i had in the morning regarding an internship with, uhm, me.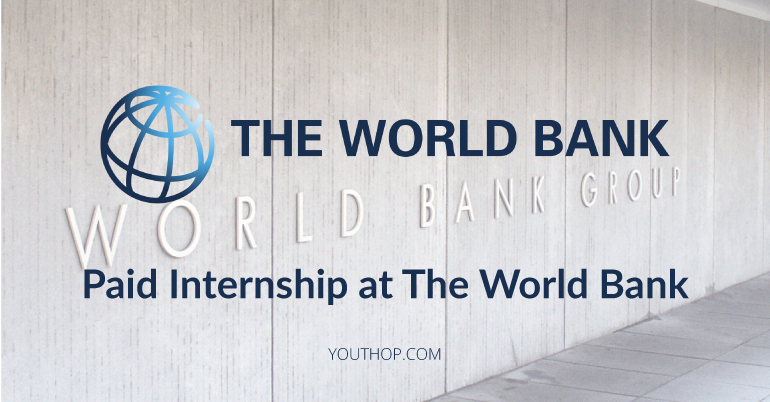 I hate to turn down an internship but sometimes there's no time or situations happen that you can manage or control. I made this email to people who need the information and also maybe take advantage of the ones who people can't take as an opportunity, I know there's a world bank internship program that offer highly motivated individuals an opportunity to be exposed to the mission and work of the World Bank Group in international development, and you can learn and gain experience.
Thought i'd share this, maybe it helps someone else as well.
Dear Mr Spyra
I've been a fan of your work for some time and I am myself a photography student at XXX.
But I've come to a point where the studie aren't helping me anymore. I feel like I am not able to develop as a photographer in this school for several reasons.
Therefor I'm currently looking for an assistant job to be "out there" and see how the job of a documentary photographer works in real life.
I know that it's always difficult for a reportage photographer to justify an assistant but I just had to ask you.
hey
i know how it feels like when schoel doesn't get you any further,
but being an assistant of a reportage photographer is kinda impossible, at least 'out in the field'.
you already have developed a strong visual language, so think about the direction you want your work to take.
what's driving you, what are you interested in?
try to find some patterns of interest that form a thread of interest in your life.
could be your personal life, conflicts in which ever-way, or societies and what holds them together or seperates them,  often leading to conflict.
try to find a topic you can conect to in an emotional and intellectual level.
read a lot, feed your brain and stop looking at other photographers and the self-repetitive shit we all produce.
find your own way, find your own voice.
and maybe think about applying for paul lowe's 'london school of communication'.
it's obvously about photography there, but it's to the same amount about the periphery of it.
hope this helps!
just follow your intincts and keep working,
we all cook with water!
cheers and all the best
a*
Hey,
thank you for your answer. Reading things like that is very helpful and gives me a lot.
Beeing on my own it's difficult to know where to start and what to do and how to live of it.
But reading and knowing that you appreciate my work to that point gives me hope that I'll make my way.
Maybe there'll be a chance to do an internship or workshop with you?
Because learning from a good and succesful photographer is always helpful.
Best regards
XXX
You'll make your way.
stay persistant, don't get lost in details, tuck the so called 'market' somewhere into a far corner of your brain and develope your own vision!
I only give workshops in developing countries, so unless you are a native of say, iraq, the chance of doing a workshop with me is highly unlikely

but keep in mind: a good photographer doesn't make a good lecturer.
Doing good photography and reflecting about it are two different things, with sometimes very little in common.and to be a good photographer, your should first of all be a good human being. Keep in mind: your photography, or let's call it the visual output of yourself, will only grow as you grow. the better you will become, the more you will be able to communicate yourself, your ideas and feelings, thus letting the layer between your photos and yourself become thinner and thinner.
Therefore: grow as a person, exchange mere opinions against experience, learn from life. And forget about photography: it's just a medium and so are you.
use it like that.
cheers,
a*